Thinking of coming along to this year's Middleham Open Day? We have collated a helpful list of places to stay and eat while you are visiting the beautiful town of Middleham.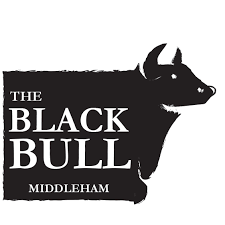 Black Bull, Middleham
Eat and Stay
A dog-friendly hotel and public house situated in the centre of Middleham – an ideal location for anyone wanting to kick off their Good Friday with a visit to Micky Hammond's racing stable. The Black Bull is a Grade II listed pub with a history dating back to at least 1878, offers locally sourced food and ales as well as quality accommodation. The pub prides itself on their locally sourced and freshly made foods – stop by for a taste of Middleham!
www.theblackbullmiddleham.co.uk
The Dante Arms, Middleham
Eat and Stay
Previously known as the Black Swan, The Dante Arms was relaunched to reflect the rich racing heritage of the town. Dante, the 1945 Derby winner, was trained in the yard just out the back of the pub which was evidentially instrumental in the renaming process. Enjoy a seat in their beer garden or should the weather not be on side – The Dante Arms will have their roaring open log fire on and a warm welcome for everyone. Be sure to ask for one of their racing-themed rooms if you are staying overnight.
www.thedantearms.co.uk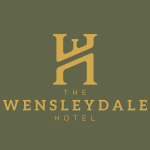 The Wensleydale Hotel, Middleham
Eat and Stay
Situated directly opposite Racing Welfare's office, the Wensleydale Hotel is in the heart of Middleham and will be opening their doors and serving tea, coffee, sandwiches and snacks throughout the morning of Middleham Open Day. New for this year is the recently renovated Tack Room restaurant which will be serving lunch from 12-4pm and will, of course, include the Good Friday tradition of fish. Check out their website if you are looking for somewhere to stay too.
www.thewensleydalehotel.com
Richard III, Middleham
Eat and Stay
Nestled in the heart of Middleham, Richard III is an ideal location for those attending Middleham Open Day. Providing an ideal mix of great value, comfort and convenience, the hotel offers a family-friendly setting with an array of amenities designed for those visiting the town. Guest rooms include amenities such as a flat-screen TV and free wifi. The property also features a free breakfast to round your visit off nicely. Guests arriving by vehicle have access to free parking however please note that all cars will need to be parked in our designated carparks on the day of the Open Day.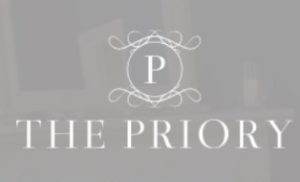 The Priory, Middleham
Stay
The Priory, a beautiful building based in the centre of Middleham describes itself as a 'boutique guest house in the heart of the Yorkshire dales'. The building dates to the 1700s and is thought to be on the site of a priory. The stunning folly wall in the garden is likely to have been built from stone from Middleham castle which sits directly opposite the building. The Priory is decorated with "a quirky mix of antiques and contemporary pieces providing luxury in a historic building". Book your room directly with The Priory and enjoy a delicious breakfast before starting your day exploring the local racing yards.
www.priorymiddleham.co.uk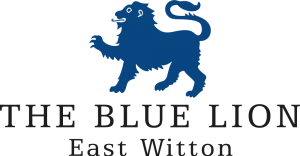 The Blue Lion, East Witton (2 miles)
Eat and Stay
A finalist of the 2018 Yorkshire Rose award and situated less than two miles from Middleham town centre, The Blue Lion has a lot to offer in terms of both food and accommodation. What's more, as a grade II listed building, it's brimming with character. Owner Paul Klein describes his charge as "a traditional coaching inn, that is atmospheric, with old fashioned values with an emphasis on professional services and looking after our customers". A short car journey, or if the weather serves us well, a lovely walk across the moors will get you to the Open Day.
www.thebluelion.co.uk

The Saddle Room, Coverdale (2 miles)
Eat, Stay and Experience
A former racing yard, the Saddle Room restaurant and accommodation also houses the Saddle Cellar where guests can browse the hundreds of bottles of wine carefully selected by the landlord. Steeped in history, and only a short walk from the racing yards of James Bethell and Jedd O'Keeffe, The Saddle Room is a great location for a bite to eat or somewhere to stay when enjoying the open day. Wander the grounds or relax in the beer garden, there will be a warm welcome from all – apart from perhaps, the resident goose!
www.thesaddleroom.co.uk

The Sandpiper Inn, Leyburn (2miles)
Eat and Stay
A stones throw away from Middleham is the Sandpiper Inn, a family-run pub with boutique-style accommodation based in the heart of the market town of Leyburn. Owner, and well-respected chef, Jonathan Harrison prides himself on the establishment using the very best of local produce to deliver the highest quality of food in their 40-seater stylish and dog-friendly restaurant.
www.sandpiperinn.co.uk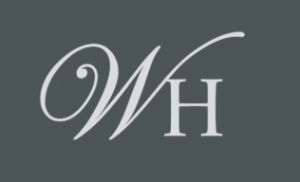 The Wensleydale Heifer, West Witton (5 miles)
Eat and Stay
Rated a five-star restaurant with AA Rooms, the Wensleydale Heifer is renowned for its warm welcome, beautiful food and luxury accommodation offerings. The establishment boasts 13 rooms, is open all year and houses a beautiful restaurant to boot with food served by a Michelin Star chef. Situated just a short drive out of Middleham, the Heifer is perfectly placed for those wishing to spend the weekend in the North Yorkshire moors whilst enjoying a day out at Middleham Open Day.
www.wensleydaleheifer.co.uk